Captain Kosmos Calling Earth
DucKon 16's Guest of Honor: Alan Dean Foster

Privyet! The old Salyut space station's high-gain antenna is working again, and Captain Kosmos is back from hiatus. In fact, I touched down last weekend at the annual DucKon SF convention held in Naperville, Illinois. The guest of honor was Alan Dean Foster, creator of the Commonwealth Universe and author of many Hollywood movie novelizations including the recently released Transformers
(http://tformers.com/article.php?sid=7754
). Alan participated in many of the DucKon Writer's Track panels, and it was a real treat to hear him speak about the craft of SF writing, his Hollywood experiences, as well as his many travel adventures around the globe. Alan's outstanding web site can be found at http://www.alandeanfoster.com/. Be sure to visit it.



Roland J. Green, Master of Military SF

Also attending DucKon was one of the Captain's favorite authors of military SF, Chicago's own Roland J. Green, whose Starcruiser Shenandoah and Peacekeepers series are some of the best of the genre. His rich prose and amazing knowledge of military operations, hardware, organization and tactics is matchless. One of the DucKon panel presentations asked the question, "What makes a great book?" One definition offered was that a great book is one that makes you want to read it again and again, and I know that, for me, that is true when it comes to Roland's military SF.

Here are the covers of Roland Green's Starcruiser Shenandoah and Peacekeeper series, along with his most recent hardback book, Voyage to Eneh.




Starcruiser Shenandoah

When the United Federation of Starworlds receives a call for aid from a world divided between the Federation and its most powerful competitor, Captain Rose Liddell readies the battle cruiser Shenandoah in an attempt to halt the breakout of interstellar war.



Division of the Spoils

An unidentified force fuels a rebellion that could spark interstellar war.



The Sum of Things

As rebellion flares, a war-torn world mobilizes to face the threat.



Vain Command

On planet Victoria, intelligence agents and military officials fight to stop a crisis from becoming a war.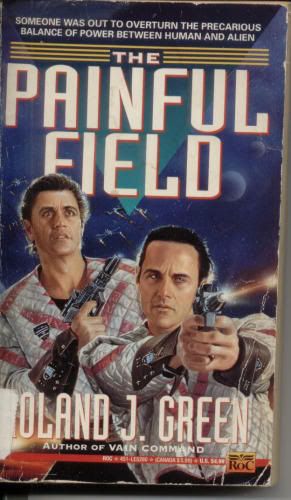 The Painful Field

Someone was out to overturn the precarious balance of power between humans and aliens.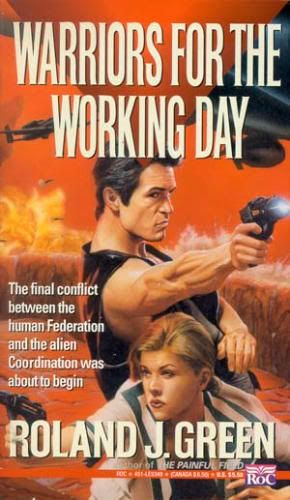 Warriors for the Working Day

The final conflict between the human Federation and the alien Coordination was about to begin.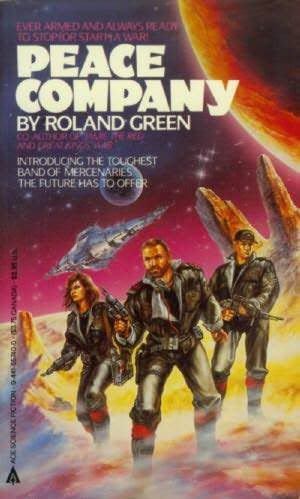 Peace Company

Ever armed and always ready to stop or start a war! Introducing the toughest band of mercenaries the future has to offer.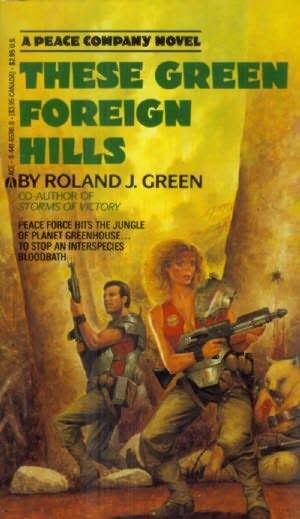 These Green Foreign Hills

Peace Force hits the jungle of planet Greenhouse ... to stop an interspecies bloodbath.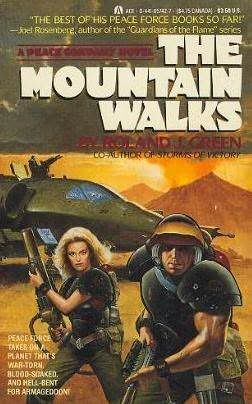 The Mountain Walks

Peace Force takes on a planet that's war-torn, blood-soaked, and hell-bent for Armageddon.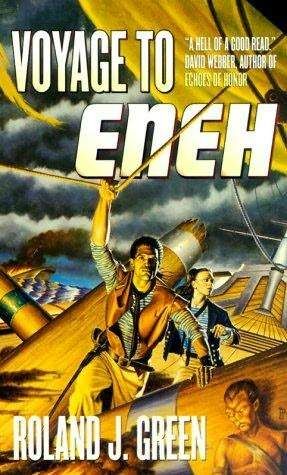 Voyage to Eneh

Ehoma Tuomitti is the feisty deck-watch chief of the Kertovan battleship Byubr, at war on the high seas of the island planet Kilmoyn. Tuomitti has her hands full fighting both fog and enemy ships as well as juggling an upstart lover -- and then Sean Lincoln Borland and his crew fall from the sky into the complex political upheaval on the Kilmoyn landscape. Kilmoyn has long been colonized by various other races and alien interests, but now the Native Kilmoyns are beginning to fight back, and the stranded humans are quickly pulled into the conflict. When Borlund rescues a Kilmoyn woman and her baby from certain death, he and his crew find themselves under fire. Desperate to repair their vessel and return to Earth, he has no choice but to accept the help of Tuomitti and her cohorts -- and the responsibility that comes with it. Voyage to Eneh is a marvel of military storytelling, its battle scenes are both wonders of science fiction and masterpieces of the art of modern warfare. It is a complex tale of a planet in turmoil, a story that speaks to humanity's history of colonization, genocide, and, ultimately, redemption.



At any SF convention, a guest author's schedule is hectic, but Roland took the time to speak to me and others at the con, and we even briefly discussed the Tupolev-160, Russia's big strategic bomber (which uses enhanced Tupolev-144 "Concordski" engines!). I urged Roland to take us back into space soon in his future writing projects, and I look forward to reading them. I hope it will be soon.



Todd Stone's Novelist's Boot Camp

Todd Stone was at DucKon, too, with his Novelist's Boot Camp presentation. Anyone interested in writing, in any genre, should read his Boot Camp book. No, I didn't have to do any pushups during Todd's basic training (thank heaven, after being in zero-gee for so long!), but after hearing his inspirational and informative briefing for writers, I look forward to my future writing missions. You can check out Todd's web site at: http://www.storytellerroad.com/.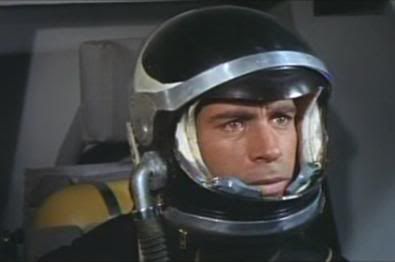 Robinson Crusoe on Mars

Some great news from Criterion Collection: scheduled for DVD release in 2007 is Robinson Crusoe on Mars, starring Paul Mantee, Victor Lundin, Mona the Wooly Monkey, and, briefly, Adam West. You can read an exceptional analysis of RCOM by Walter Rankin at
http://www.brightlightsfilm.com/42/robcrusoe.htm
.

My dear grandfather took me to see this film when it was released in 1964, and even though "papaw" preferred John Ford westerns, he found RCOM very entertaining. It is a magical memory from my childhood. From the opening scenes of the Mars Gravity Probe ship flashing past the screen as it enters Mars orbit, until the finale at Mars' polar ice cap, this movie had my total attention. Paul Mantee gives a tour de force as Navy astronaut Christopher "Kit" Draper, the Robinson Crusoe of the film who is stranded alone on the Red Planet. The scenes where he confronts the psychological challenges of isolation on Mars are disturbing and totally believable. Unique, too, is the portrayal of Draper's personal faith, done in a way that is respectful, human, and appropriate in the context of the movie's plot. Fans of RCOM have been waiting patiently for this DVD release for a very long time. If you enjoy space movies, be sure to see Robinson Crusoe on Mars! It is simply one of the best ever made.

Atomic Age Cinema's Dark Carnival Film Festival

The Dark Carnival Film Festival of independent horror films is coming to Bloomington, Indiana, on August 24 and 25, at the Buskirk-Chumley Theater. Part of the proceeds from the festival will help raise funds for Cinephile Film Arts, a non-profit arts group that supports local independent filmmaking. The festival is organized by a group of people "who have a long, notorious history of providing quality horror entertainment to the local (Bloomington, Indiana) community." Two of those "people" are the hosts of the Atomic Age Cinema's Saturday night horror shows at The Cinemat video rental and screening room, Baron Mardi and Doctor Calamari. At the stroke of midnight, out of the darkness they appear to present such horror classics as Deranged (1974, Ed Gein-inspired), The Horror of Party Beach, and The Incredibly Strange Creatures Who Stopped Living and Became Mixed-Up Zombies! And, best of all, scheduled to attend this festival of horror is Indiana's legendary host of WTTV's Nightmare Theater, Sammy Terry! Yes, THE Sammy Terry! Tickets go on sale on August 1: http://www.darkcarnivalfilmfest.com/. Don't miss it!


D'os Vadanya,
Captain Kosmos