Ray Gun Revival - Issue 29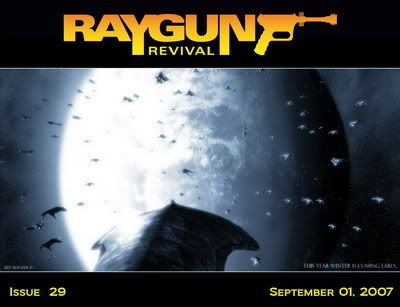 My flash-fiction story "Outer Space Theater" was selected for special mention in Ray Gun Revival Issue 29.
Their site intro says it best:
What is Ray Gun Revival (RGR)? Just the best online source for golden age space opera going! Couple state of the art web technology with the highest standards in literary quality, and you get RGR! The stories are throwback, golden age space opera, which is to say the best melding of fantasy and science fiction with a strong emphasis on character development and adventure.


All the Ray Gun Revival back issues are available for download, too. I love this zine.