Merry Christmas and Happy New Year to All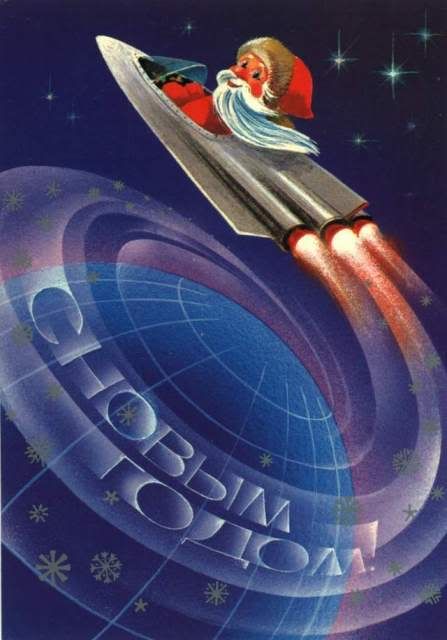 S'Rozhdestvom i S'Novim Godim! Merry Christmas and Happy New Year to all, and especially to all the kind readers who sent words of encouragement to me in 2007.

Ded Moroz (Grandfather Frost) brought lots of goodies to my house, and I hope he drove his troika to your home, too. It's the time of year, too, when the Ghost of Christmas Past inspires me to recall friends and loved ones far away or who are no longer with us. During the long winter evenings, when the Christmas tree lights fill the room with color and beauty, I remember them ... my loving grandparents and great-grandparents, my father, my youngest sister who left us when she was barely 20, and all the others whom I wish I could see again, hear their voices in laughter, and once more receive their warm hugs and pats on the head. And I watch my young son, his eyes filled with wonder and happiness as he experiences what will be his own Christmas memories. Despite all the corporate greed and politically-correct nonsense that arises during this time of year, I'm thankful that if you look and listen carefully, there is indeed still some magic to be found under the yolka, the Christmas tree.
Viktor Kuprin
Labels: Christmas, Christmas tree, Ded Moroz, New Year, Yolka