Flyby - New Flash Fiction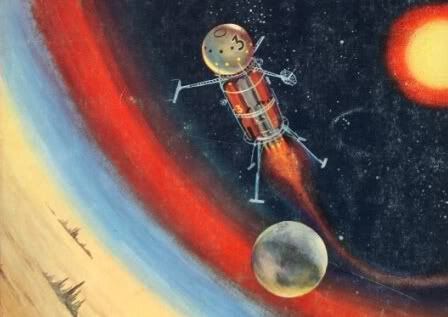 ""Any starship could request a flyby. Popik received them all the time from the Customs Patrols and the Space Force when they needed to eyeball our ship. If they wanted a bribe that day, they'd come aboard Popik's old Mod One. ..."
I hope you enjoy it. Any comments would be welcome!
Labels: film, flash fiction, sci-fi, science-fiction, short fiction